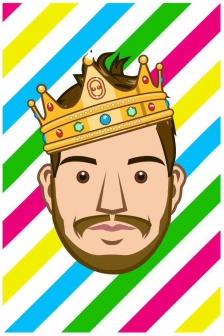 Hawken King by Facemakr
name/

hawken king


email/

hello@hawkenking.com



nationality/

british (cornish)


residing/

tokyo, japan (9 years)


born/

1978
past clients/
Sony, Nintendo, Sega, Atari, Capcom, Hasbro & Konami / BMW, NEC, Honda, Redbull, AKQA, Lessrain, Ultra Super New, Transport for London & Pantone / Echo, Warp, Ninja Tune, Sony Music, & Apple Corps / TED, Oxfam, World Vision, One & Peoples hope Japan.
briefly/
Based in Tokyo, originally from the UK.

personal project apps/

iBath

tilterpillar

photo avatar

monstermakr

facemakr

facemakr HD
publications/
Hawken has been in the following:

Web Design Note
Japan, 4 page article on my career.
July 2008

Web Designer Magazine
UK
June 2008

Metropolis Magazine
Japan
June 2008

Brutus
Japan
2007

IDN iconography
Book
2002

Electronic Gamer Magazine
America
2002

Fresh rmx
Australia
2002

webdesigners file
Book - Japan
2001

narita inspected
Book
2001

Shibuya PPP
Japan
2001

+81
Japan
2000

cre@te online
UK, magazine
1999~2001
charity work/
FIT
ONE / data
World Vision / Oxfam
sport in africa
Peoples Hope Japan

insteresting/
App of the week, staff picks - iTunes Store
Facemakr pre-installed on iPhones in UK / JP
Collada Award
Best music website BAFTA - Moloko
Green Blue Peter badge (1989)