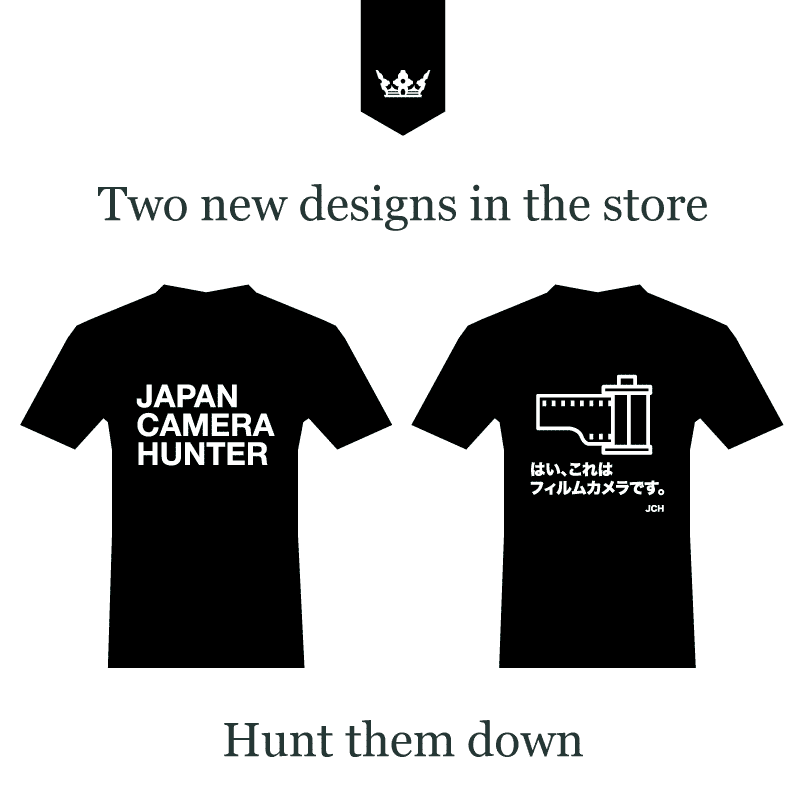 Japan Camera Hunter is a site specialising in finding rare and curious cameras from Japan. He (mr Hunt himself) has a almost cult-like following, with people all around the world trusting him to find them rare and expensive cameras. Pay him a visit sometime: http://japancamerahunter.com
After tracking T-Shirt sales for almost a year (we probably don't push it as much as we could), we found out through statistics which is our most popular shirt. Suddenly, we came upon the idea of translating that classic phrase in Japan.
Sales are still in the low 10's, but the shirt appears to be something of a hit. We are quite happy with this experiment, and will continue to change it for months to come.