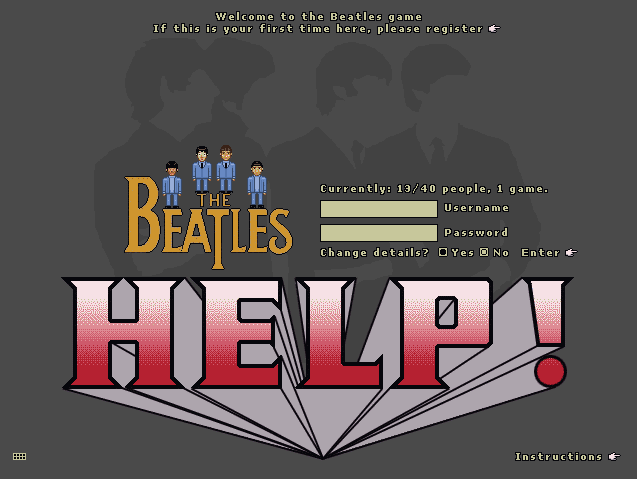 produced at Kleber in 2000, precursor to "habbos hotel" (to claim second place on multiplayer isometric pixel chat rooms, after the legendary but forgotten Mobiles Disco). Virtually unheard of. Responsible for graphics and game design.
The objective of this game is to navigate the many rooms as one member of the Beatles, then to find your instrument. When all of the 4 Beatles within the game have got their correct instruments (ringo must have the drums etc) then you can proceed to finish the game.
The site has long since been offline.