(video of game)
Inspired by the old arcade game "hokutou no ken" where you had 6 pads arranged vertically, and needed to punch them with correct timing to move on to the next level, Cat Slap is of similar fair; with cats!
A full roster of cats await your feline touch.
From the game design doc:
High Level Abstract:
non rythm based combination tap game, turn based fighting plus normal level based gameplay.

Story:
You are a cat, young and fresh, ready to explore your local area. Along your way, you meet some interesting characters.

Gameplay:
The user faces a series of challenges, based on levels. Once a level is complete, the next is loaded in turn, until the player is unable to advance at which point the game is over. The player will not be able to advance if their health has been reduced to zero.

Levels are also playable on an individual basis for score challenges. Players get a rating at the end of each level.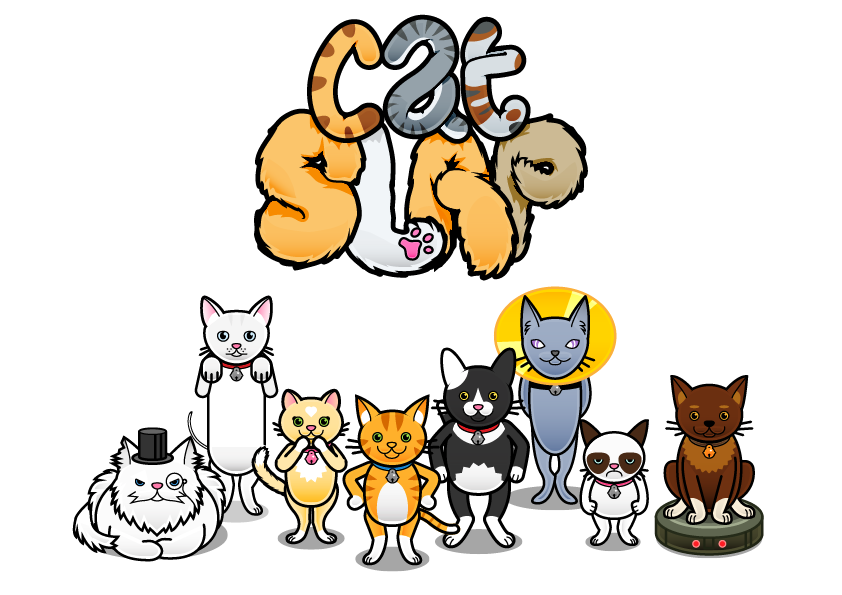 (Ginger and Friends)

Early tests of the game were made in summer of 2013, back in those dark ages of Unity3D, there was no 2D engine, so parts had to be layered in 3D, it wasn't exactly easy to work with and a lot of "Z-Fighting" layer overlapping was the order of the day. I almost had a baby when I heard there was a 2D engine for Unity in the works.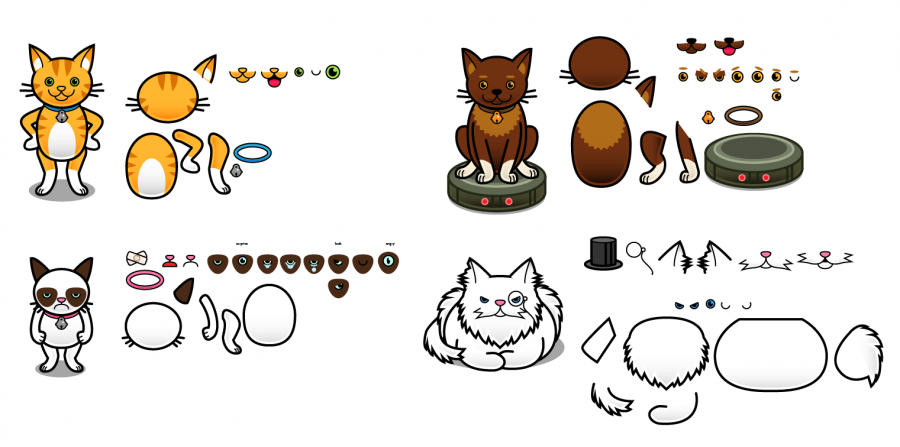 (parts)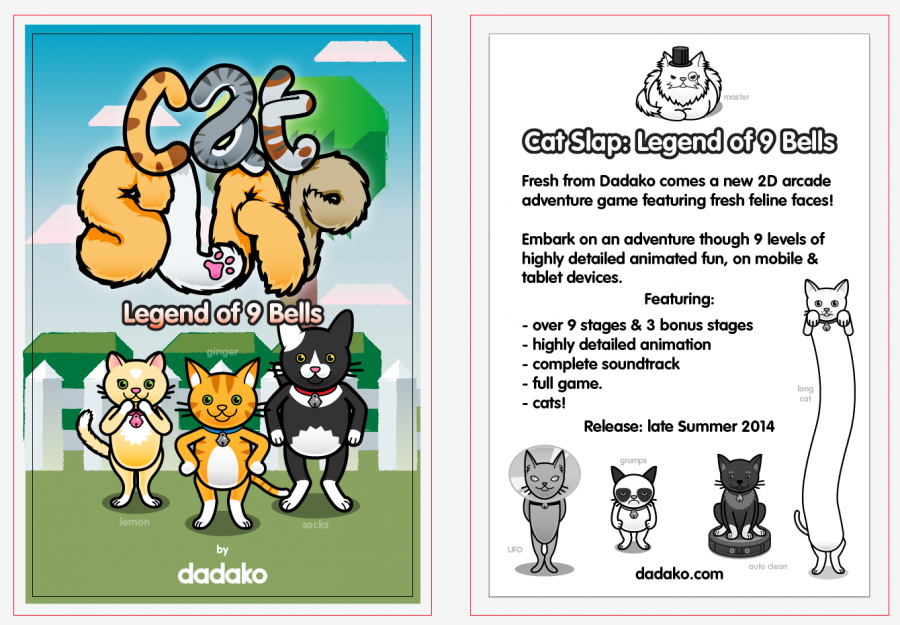 (flyer printed for BitSummit 2014)

This game was proving itself to be quite a monster when I considered the assets needed to flesh it out, not to mention the massive question mark about monetization on iOS. Would have liked to have seen it through – however I learnt a lot about programming thanks to this project. I looked towards the horizon, saw where the game was headed, checked to see if I had reached the point of no return – I hadn't. It was time to climb down and press paws. Ginger and Friends will live on in other projects.